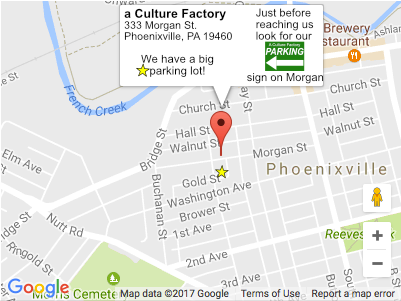 Date/Time
Date(s) - 04/16/2018
6:00 pm - 7:00 pm
Location
a Culture Factory
Categories
20 minutes stretch/20 minutes restorative poses/20 minutes meditation
Unplug from technology; Unplug from the outside world; Unplug from mental chatter.
My Journey
I stepped into the world of yoga and there was no turning back!!!                               
After coming from a dance background it was a natural transition and the obvious next chapter in my life. I trained as a dancer at a young age, graduated from the "High School for Performing & Visual Arts" in Texas and received a scholarship which I used to attend "North Carolina School for the Arts". I joined a production company based out of Seattle and toured with them for 11 years. I worked my way up to line captain, assistant choreographer and eventually went on to choreograph my own shows. The shows allowed me to travel to fun exciting places while meeting interesting, wonderful people. Places like Bermuda, St. Thomas, Canada, & Lucaya Beach. When I decided to start a family the next chapter was teaching. And teach I did for 17 years. The rewards were amazing and selfless. The opportunity to give kids the avenue to express themselves without using words was priceless. I went on to open my own dance studio which I owned and operated for 6 years before passing the torch to another. The drama was not for me.
I fell in love with yoga and the connection of movement with intention. The  love was instant. The marriage of movement and soul was inspiring. The breath (pranayama) and meditation were calming tools to help with my vocal spasms Spasmodic Dysphonia-
I tried to absorb all I could and finally took the plunge to become certified. After completing the 200 hour teacher training and Reiki 1/2 levels****** I was ready to begin. I have now been teaching over 4 years. I'm constantly blown away by how much there is to absorb.
$10/per student to offset rental space cost
every Monday 6:00-7:00pm
"Please join me on my journey and we can grow together."
Sheila Keating

yogawithsheilak@gmail.com
PayPal option with discount now available thru https://www.yogawithsheilak.com/class-schedule-workshops