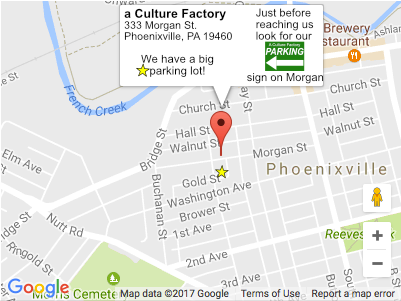 Date/Time
Date(s) - 04/17/2018
6:00 am - 7:00 am
Location
a Culture Factory
Categories
We can continue our Tues + Thurs morning practice together at A Culture Factory – 333 Morgan St Phoenixville – starting this week! After a few days feeling a bit in limbo, I can't wait to see you all again.
The practice will continue to be the same grace, flow, refection, and encouragement. A little humor and self-discovery
-Stu

Author of: Quitting is for Winners: An awful name for the only practical guide to achieve professional freedom.
Learn about: Bhakti CranioSacral Therapy
484-919-5500
@unbrandedstu
On the Facebooks